Where there's a party, there's bound to be a cheese board! And why not? It is one of those dishes on the menu that are easy to assemble, are visually appealing and is sure to please the crowd. The sliced blocks of different kinds of cheese alongside a variety of accompaniments in different shapes, sizes and textures - allows the guests to be in charge of how they want to balance their flavor profile with multiple combinations.
There is a large variety of types of cheese available in the market which include- Mozzarella, Ricotta, Parmesan, Feta, Cheddar, Gouda, Cottage, Kalari (Traditional Kashmiri cheese), Kalimpong and Mascarpone among others. According to some of the best event caterers, these large varieties of domestic and imported cheeses are perfect to allow the host and the guests to be more creative and try out a range of taste profiles, textures and colours on the cheese platter.
Explore A Blend Of Flavours And Textures
The important thing when you include a cheese board is to offer a diverse range of flavour combinations to the guests in terms of cheese as well as accompaniments. Soul Chef, one of the leading house party caterers, suggests arranging a platter with five or six types of cheese. We believe that a cheese platter can be a centre of attraction on the menu merely because of its visual appearance. An aesthetically designed cheese board is one that has accompaniments with a wide flavour profile. A classic Soul Chef cheese platter consists of fruits of different colours and flavours cut up in different shapes making the cheese platter not only look more appealing but also taste exquisite. A cheese platter designed by professional house party caterers, i.e., us, is decorated with grapes, walnuts, apricots, loads of different types of bread, crackers and grilled meat - is the perfect recipe which will surely please the guest's taste buds as well as eyes. Having a house party catering company by your side can ensure the host not only organises the most beautiful cheese platter but also enjoys it.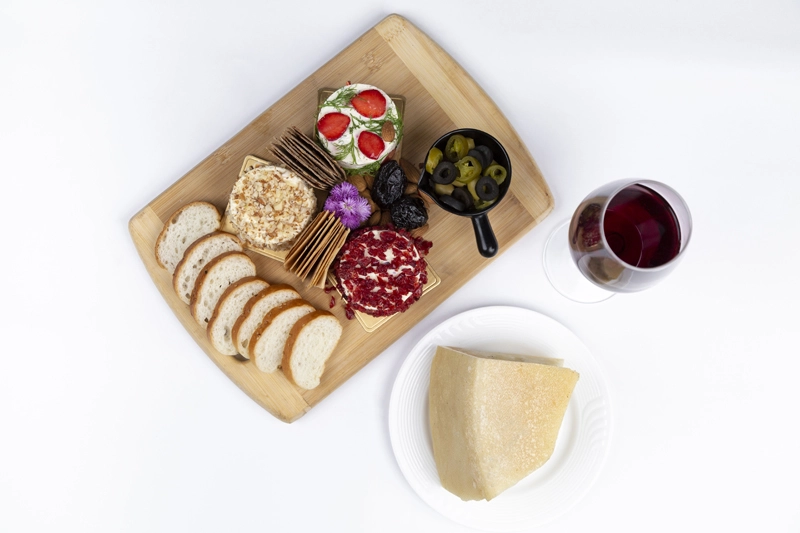 An Easy-To-Serve And Guest-Friendly Thing To Have On The Menu!
Depending on the profile of your guests and their preferences, you can handpick the types of cheeses that you want to serve them. Hiring a caterer for parties will ensure that each cheese has its own knife, hard cheeses are served with scrappers and the overall platter is beautifully presented to the guests.
Professional home catering services like Soul Chef suggest that while it can be a pleasant experience to taste different cheeses, it is always a good idea to have at least one familiar cheese on the platter. When it comes to accompaniments, it is better to have a few things on the platter that are surely lip-smacking with all types of cheese. Some of these options include- fruits like apples, grapes, berries and pears or crackers, slices of bread and meat.
You Can Never Get Enough Of A Cheese Platter!
Cheese platters are a sure-shot hit at the menu as they can be customized according to the seasons as well. Seasonal fruits like melons and berries can be served with the cheese platter to give the party a more summery feel. Having hosted countless parties, Soul Chef is now one of the leading event caterers in Mumbai. The Chef-Experts at Soulchef share that certain types of cheese taste the best with certain accompaniments. For instance, jams or spreads made of oranges, apples and black cherries pair well with ricotta cheese, while tropical fruits taste the best with cheddar cheese.
It is through a cheese platter that you can experiment with different flavours and discover new combinations that you never knew existed. Make your party a sure shot success by having Soul Chef one of the most preferred house party catering companies in Mumbai, organise exquisite cheese platters served at your party.